Window Bars for Home and Business Security
It's no secret that crime and theft have increased in the Greater Toronto Area in recent years. For homeowners and businesses it is more important than ever to make extra security precautions to protect your property and guard it against break-ins.
Window bars (aka security bars) – made of iron or steel – are one of the most effective ways to protect your building against break-ins. They provide a strong physical barrier to burglary tools while also deterring any would be intruders. These days window bars can be custom designed to complement a building's exterior while keeping the interior secure.
We have been helping our customers in Southern Ontario with home and business security for over 15 years. We install window bars in a variety of different materials and styles and are ready to consult with you about the best option for your security needs. We also can consult with you regarding storefront roller shutters or counter shutters.
Give us a call or fill out our contact form today for a free consultation on having security bars installed for your home or business.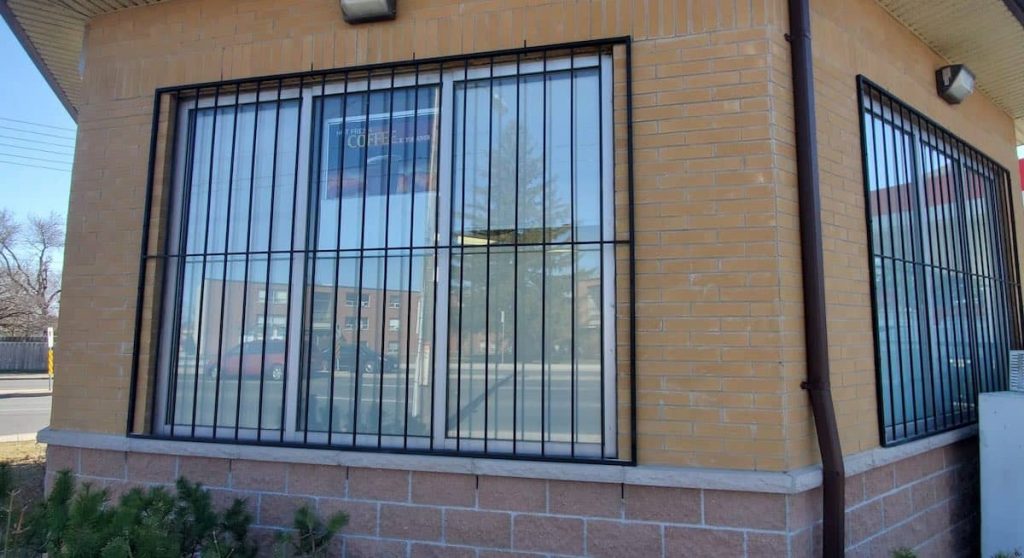 Benefits of Window Security Bars
For those seeking a high level of security, window bars are a great choice for several reasons:
Security bars made of iron or steel are one of the most effective ways to protect your windows and window frames from break-ins. Their durable construction means they can stand up against burglary tools. Our window bars cannot be cut with a hacksaw. We install them over aluminum window frames – which are very susceptible to intruders.
Deter Any Intruders from Even Trying
Metal window bars are a great deterrent against any burglars. Your home or business will present a real challenge to them and make them think twice. They know these are the real deal and will quickly move on to looking for targets without window security bars.
Window bars are essentially a "low tech" but effective solution for your home and business security. They are installed quickly and become immediate permanent fixtures—no need for any type of maintenance for many years.
Inexpensive To Purchase and Install
Due to the lack of moving parts and our many years experience, we can install window security bars at a much lower price than other security options.
Window bars are a great choice for homes and basement areas where natural light is important. You can achieve a high level of security without cutting off sunlight.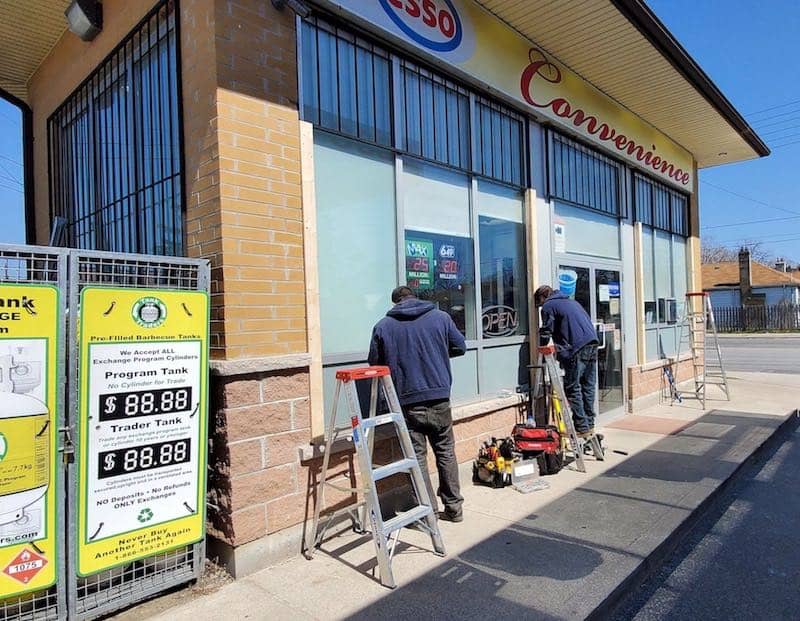 Our Installation Process for Window Bars
How we approach each job can vary based on the window characteristics and your specific security needs. But we always install window bars OVER the window frame using our 2 step process:
Our team will install mounting brackets around the window frame / window box. These brackets are fastened in place on the exterior walls of your home or business.
The iron or steel window bars are connected to the brackets. Depending on the type of window bar we may bolt, screw or weld them into place. Some security bars may require additional bracing or reinforcement to ensure they are securely mounted.
Made To Measure Solutions For Home And Business
At The Rolling Doors, we understand the importance of keeping your home or business safe and secure. That's why we specialize in window security bar installation, allowing you to protect your property from potential burglars and other intruders. Or you might consider commercial security shutters.
Our team of experienced technicians have been providing window security bar installation services for 15 years. We understand the importance of offering a high quality service that meets your unique needs, and that is why we use only the best materials and tools for every job. We also offer a wide range of designs for window bars – so you can choose the style that best fits your home or business.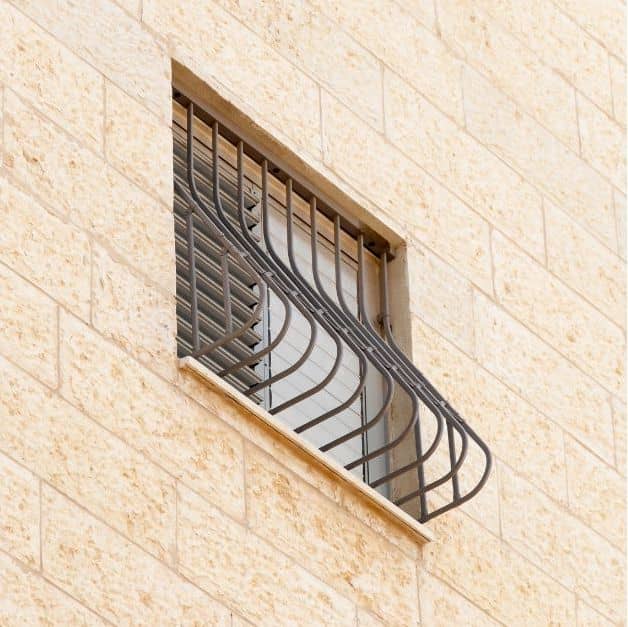 Contact Us Today to Secure Your Windows
For a free telephone or email consultation on your security needs – and how window bars can help – get in touch with us today. Give us a call – or fill out our contact form – and a member of our professional security team will be in touch with you to provide an estimate. We'll discuss your needs and find out how we can help keep your property safe and secure.
Security is a high priority for us all, so be sure to contact us soon to put your mind at ease and protect what's important to you.
Fields marked with an
*
are required.
therollingdoors.ca@gmail.com