Rolletta Repair - Roll Up Door & Shutter Repair - Rolletta Canada
Does your Rolletta rollup door or security shutter have one or several of the following problems?
Rollup door not opening or closing properly
Shutter mechanism is noisy with unpleasant grinding noise
The power source – either remote control or power switch – is not working
At The Rolling Doors we manage the top-rated repair team that solves these problems and many more!
We repair Rolletta rollup doors and security shutters in Toronto, Mississauga and across the GTA. We have over 20 years experience in roll up door repair so give us a call today – or send us a message via our contact form. 
Our technicians are on the move across the GTA 7 days a week and are ready to help homeowners and businesses with any problems with their Rolletta roll up garage door.
Rolletta Repair - Common Problems That We Fix
Rolletta Canada is one of the leading brands of roll up doors in Ontario. However, like any garage door or window shutter, the components of a Rolletta door don't last forever and will require maintenance or repairs. This is especially true if your Rolletta door was installed many years ago.
For Rolletta doors we can repair these common problems:

Shutter door is not closing properly
Shutter is stuck and won't open or close
Problems with the power source, either the remote control or power switch
Noisy sound of grinding/screeching metal when door is opening and closing
Shutter is jittery and not travelling smoothly on tracks
Shutter slats are broken and falling apart
Dented steel / aluminum shutter curtain
Door has been defaced with graffiti
Car has struck the door and damaged it!
We have 20 years experience delivering rollup door repair in Toronto and the GTA and fix all these issues. We specialize in Rolletta door repair and can also help with many other different brands and manufacturers of roll up doors.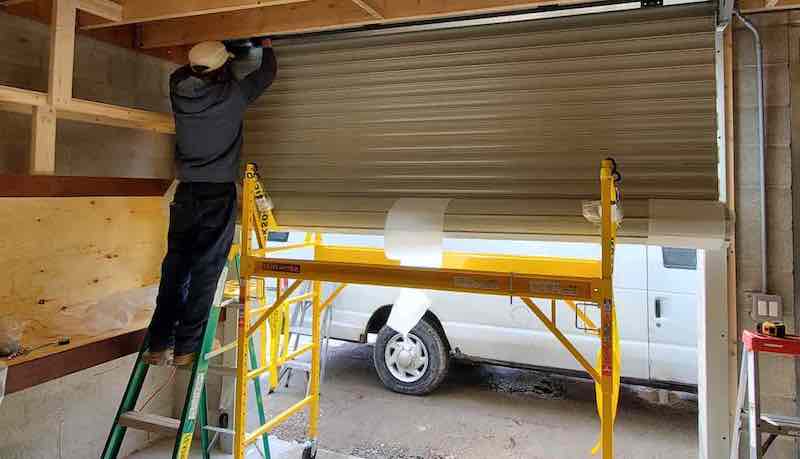 We serve the following locations in the GTA:
Downtown Toronto
Etobicoke
North York
Scarborough
Markham
Thornhill
Richmond Hill
Vaughan
Oakville
Mississauga
Pickering
Brampton
At The Rolling Doors we provide a 1-year warranty on all parts and service for Rolletta repair.  All of our rollup door repair technicians are fully trained and insured.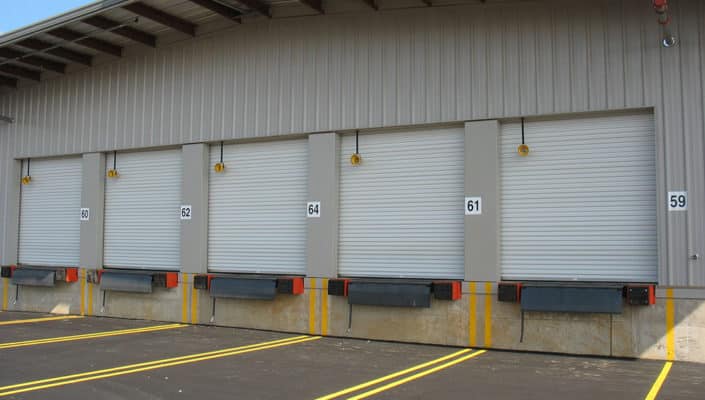 Rolletta Commercial Roll Up Garage Door Repair
Is the Rolletta roll up door at your loading dock, retail store or warehouse not working properly? We deliver repair and maintenance services for Rolletta roll up garage doors in commercial and business facilities. For many businesses, the roll up door at your shipping bay or loading dock is a critical part of the supply chain and any problems can lead to lost revenue. For this reason, broken rollup doors must be repaired immediately.
Our technicians are available for emergency calls and can get your Roletta rollup door working again so you can get back to business! Our trucks are rolling throughout the GTA 7 days a week so get in touch with our mobile management team today!
Contact Us Today for Rolletta Repair
Give us a call today – or fill out our contact form below – and our mobile management team will follow up with you immediately. We are one of the top rated roll up door repair teams in the GTA. For Rolletta repair we are at your service!
Fields marked with an
*
are required.
therollingdoors.ca@gmail.com